In this free tutorial, we are going to show you step by step how to make money by promoting Auto Insurance offers from ClickDealer on Youtube using discovery ads.
Lead generation offers such as insurance, home improvements, mortgage etc. are very popular these days. More and more businesses go online and pay affiliate marketers for getting them leads they can turn into paying customers.
For us affiliates one of the big benefits of running lead generation offers is that people don't need to spend their money for you to get paid. Typically you only need people to provide their email or phone number which makes it easier to convert.
Auto insurance offers are extremely popular right now and work well with discovery ads on youtube,  so in this guide we are going to show you step by step how to prepare, setup and run auto insurance offers on Youtube.
First you will need to find a good affiliate network that has these auto insurance offers. Probably the easiest way to find networks and offers is by searching on Offervault.
But keep in mind, it's also important to choose a trusted network who always pay in time to avoid any kind of scams. There are so many networks out there so you need to be careful. You can talk to other affiliates on forums and ask for suggestions.
We had the best results and biggest success with ClickDealer so far, especially with promoting their lead generation offers. So based on our many years of experience, we are going to promote Clickdealer's auto insurance offers.
Usually how we choose the offers is by talking to the account managers and asking for help. What we want to know is which auto insurance offers are performing the best right now. We also want to know the top geo or geos, and also specific regions and demographics if possible.
Finding The Best Landing Pages For Your Offer
I always recommend using and testing pre-landers. No matter how good or catchy your offer page is, I highly recommend using custom landing pages. Even if you think that your offer page is just good enough, you should split test your landing page vs going directly to the offer page.
To find the best landing pages I like to use spy tools and look for winning landing pages on Native traffic sources, because these landers are working extremely well on Youtube. For this I use Adplexity Native.
So I log in to Adplexity, set the date filter to last 30 days, then I search for a keyword that is relevant to the offer, it can be ''auto insurance'' or ''car insurance'' in this case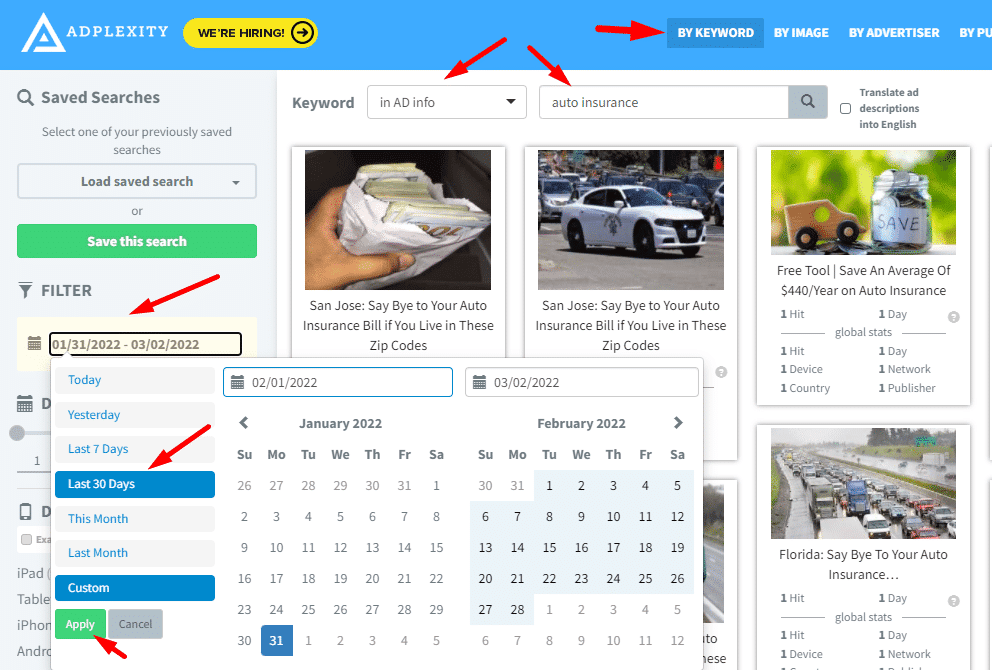 Next I select the United State as my target country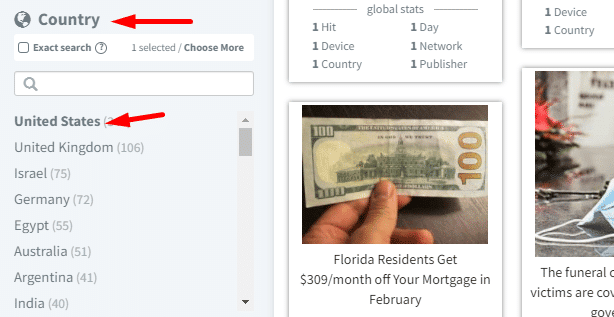 Next to find the best performing campaigns simply sort the ads by receiving the most traffic.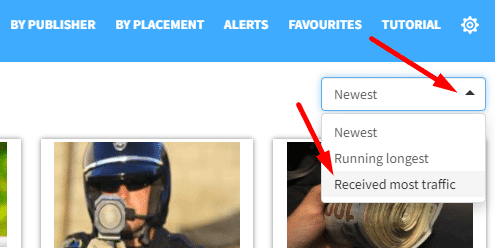 Once you set these you can browse through the ads and see what kind of landing pages they are using. 
Here's an example of one of the best performing landing pages right now: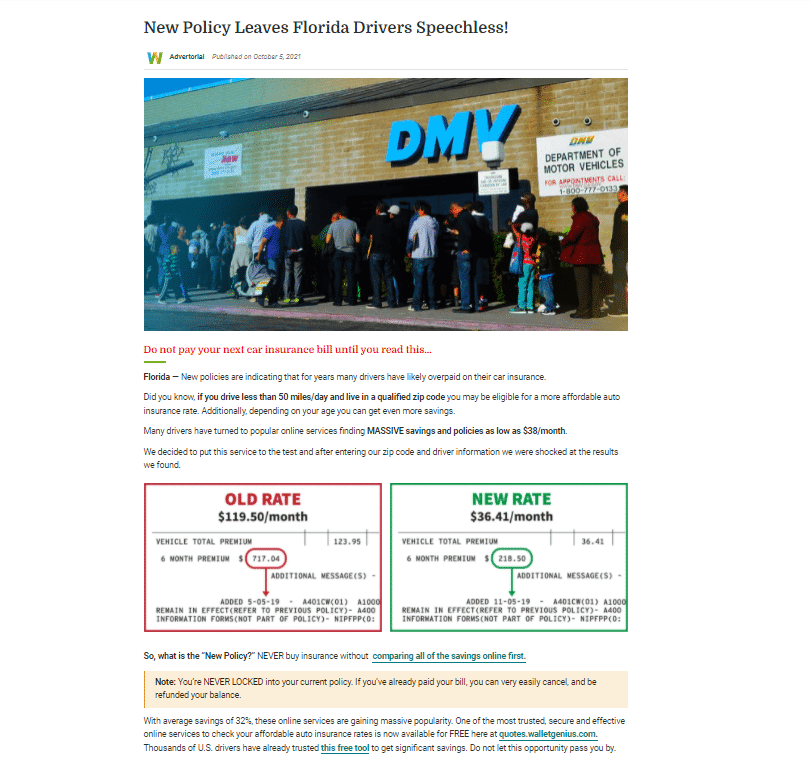 Once you find the best lander you can download it directly from adplexity: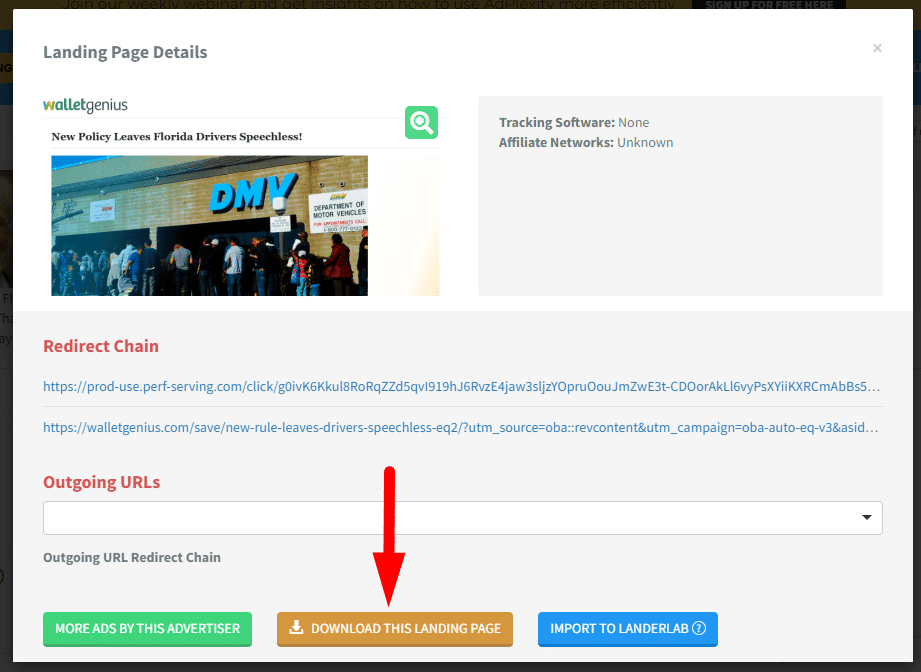 Then rewrite the headlines and change the images on the landing pages to make your own unique version out of it.
Once it's done, upload your landing page to your server, then you need to set up tracking.
How To Setup Campaign Tracking
This step is very important, without proper tracking, you won't be able to know where your profits and losses are coming from and you will not be able to optimize your campaign for profits.
We use Redtrack for tracking so I'm going to show you how to set it up step by step. If you use another tracker don't worry, the steps are pretty much the same with all trackers.
First you need to add your landing page.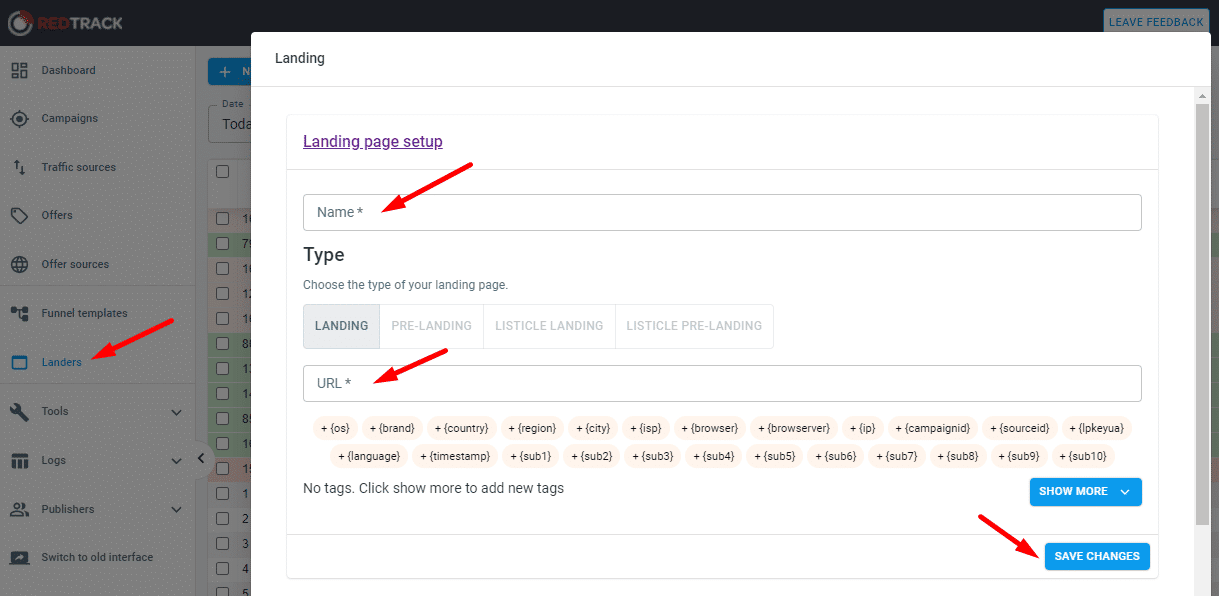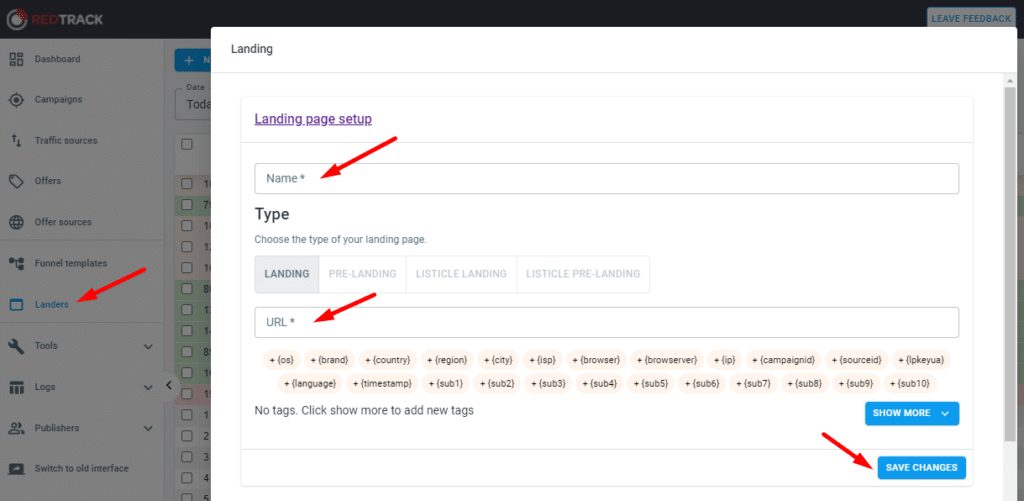 Next you need to add your offer source (affiliate network) which is Clickdealer in this case.


After that you can add your offer, when you do this make sure your link contains the correct ClickID parameter, it's important for conversion tracking.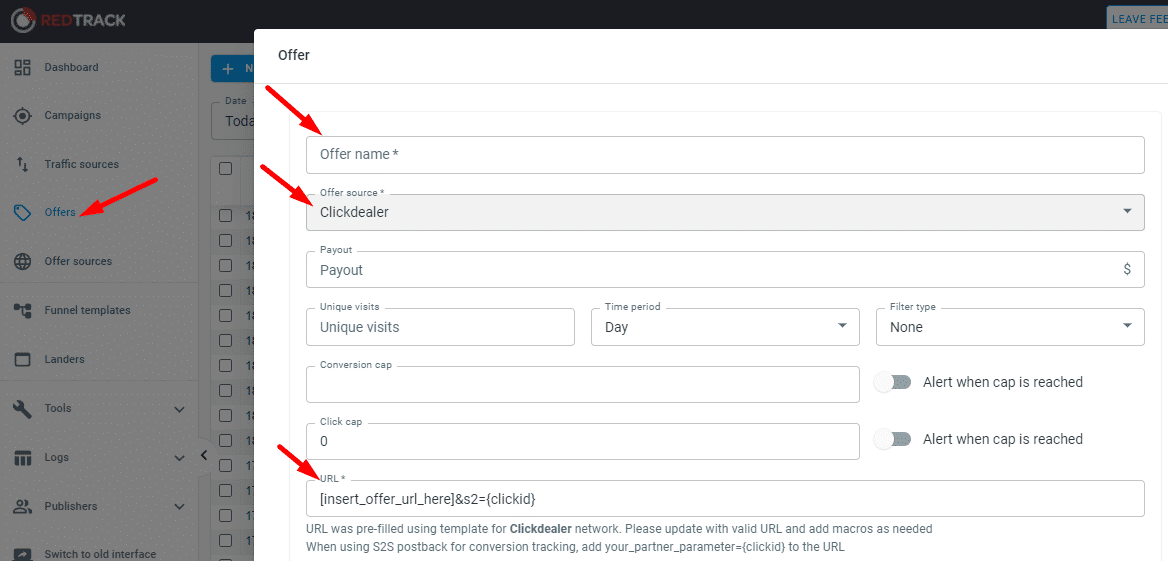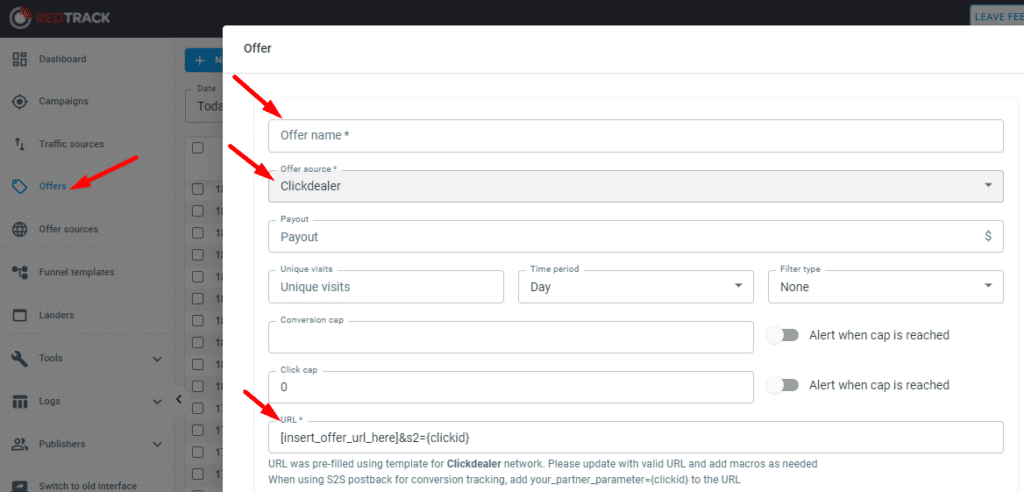 Next you also need to add your traffic source which is going to be Google Ads in this case.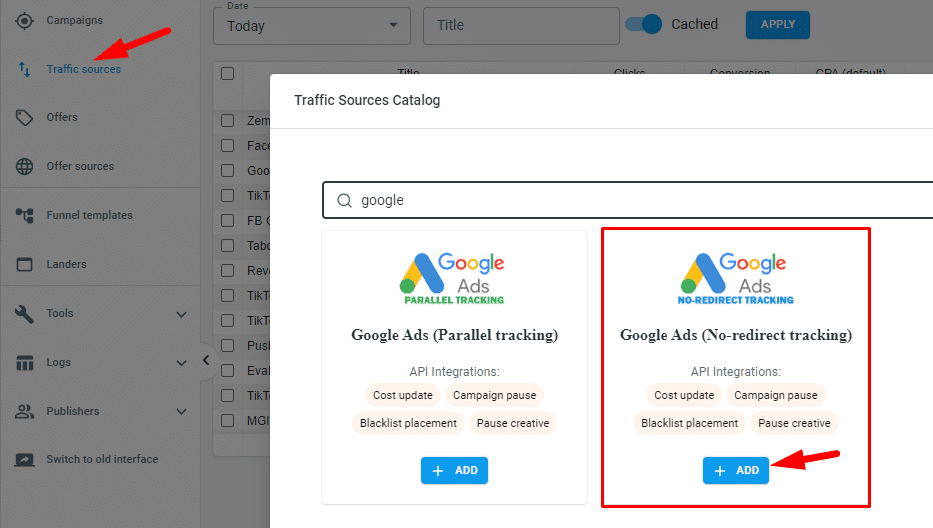 I recommend choosing no-redirect tracking here, more on that later.
Next you need to create your tracking campaign. Go to campaigns, click add new, name your campaign and select the traffic source.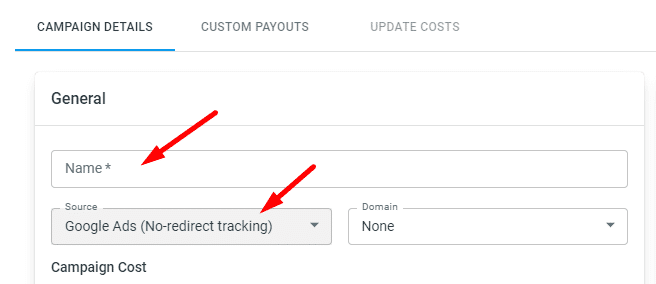 After that you need to create your funnel by selecting your landing page and offer.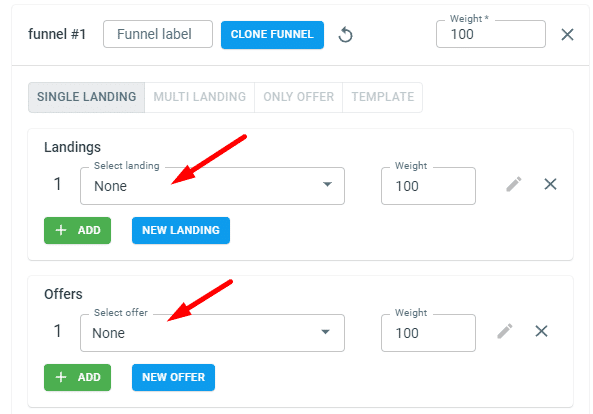 After that you need to save your campaign, and go to the tracking links and parameters section then  select No-Redirect Tracking. It will generate a no redirect script that you need to add to your landing page source code.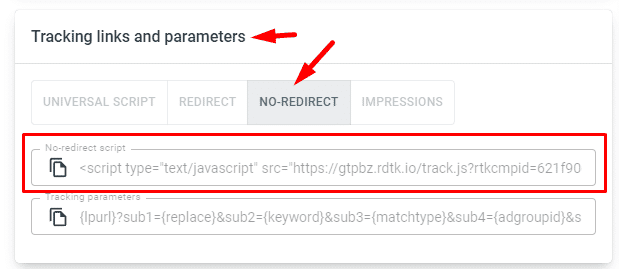 Open your landing page with a text editor such as Sublime text or notepad++ and add this script into the <head> section of your landing page.

Once you do this you will be able to use your landing page URL as your final URL in Google Ads instead of your tracking campaign link.
How To Setup a Discovery Campaign on Youtube
To get started setting up your discovery campaign on youtube, log in to your Google Ads account, go to campaigns and click New campaign.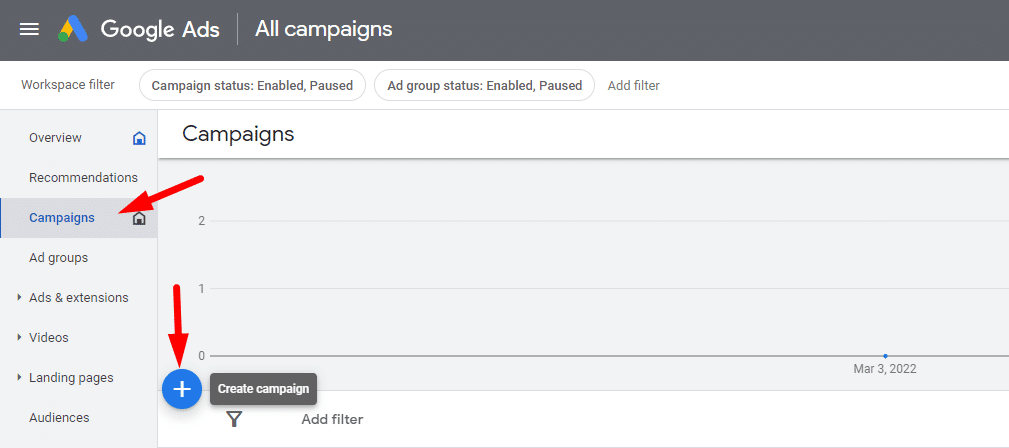 Next you need to select your campaign objective. Choose Leads or Sales here, I'm going to choose leads for this one.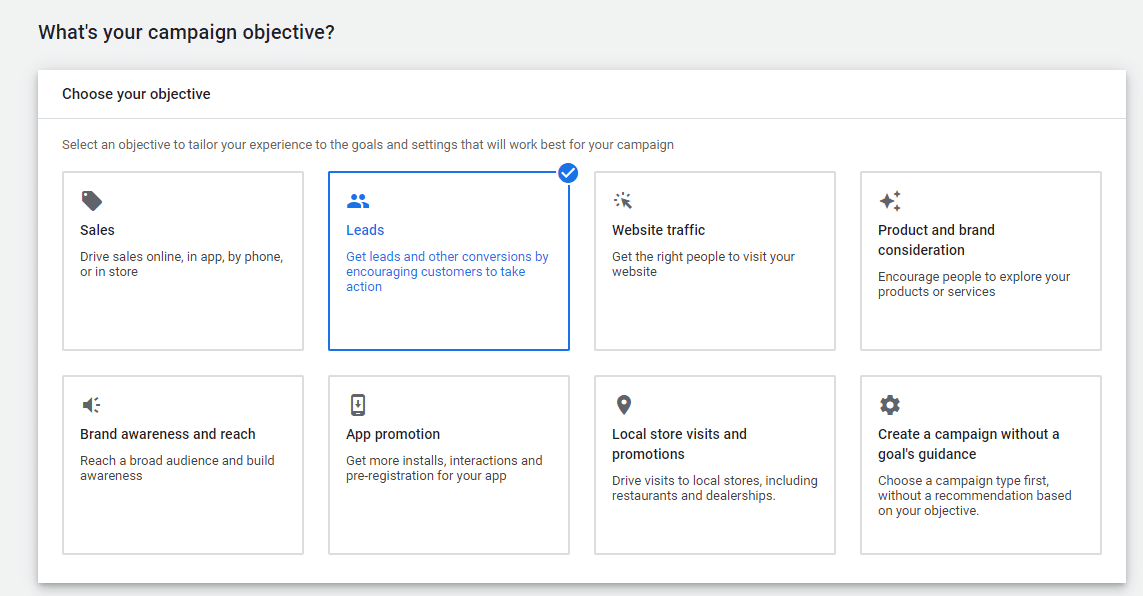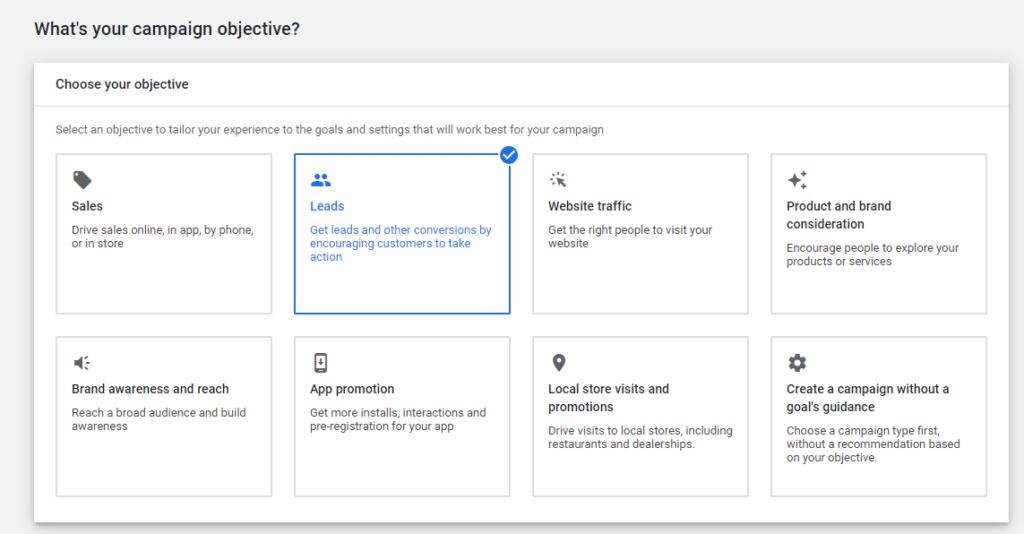 Then select Discovery as your campaign type.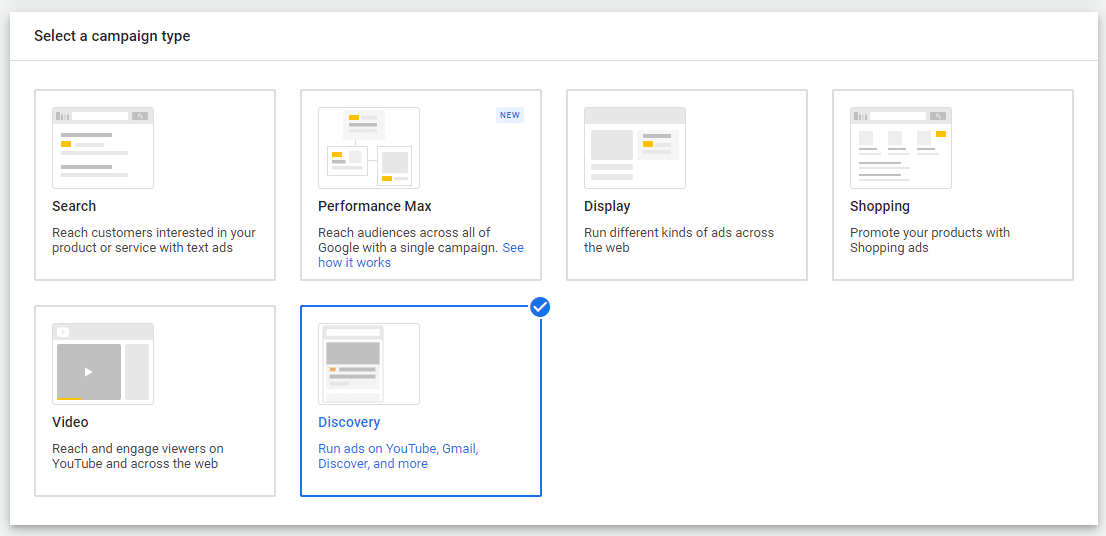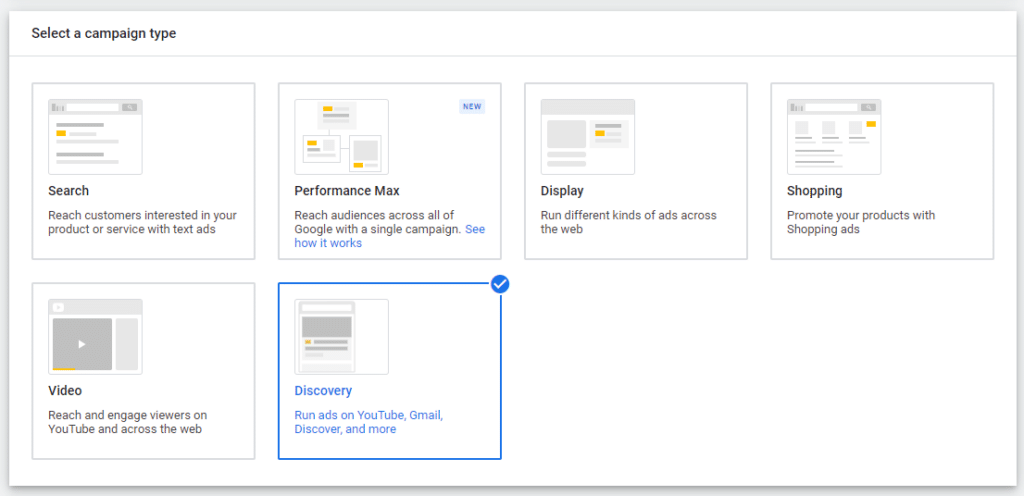 Next you need to create your conversion pixel and add it to your landing page


Then add your website URL, name your campaign and click continue.

Select your target GEO and language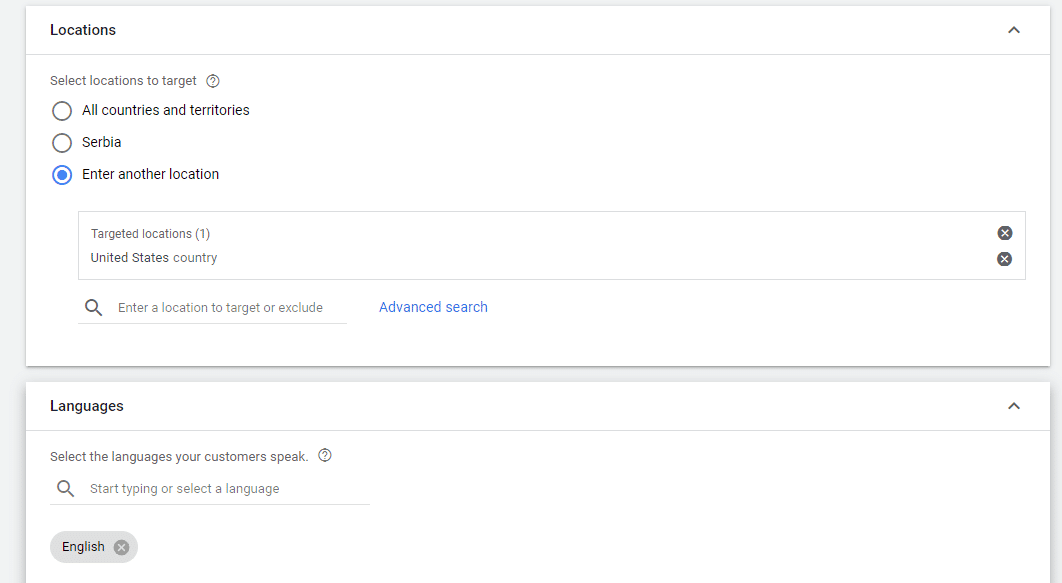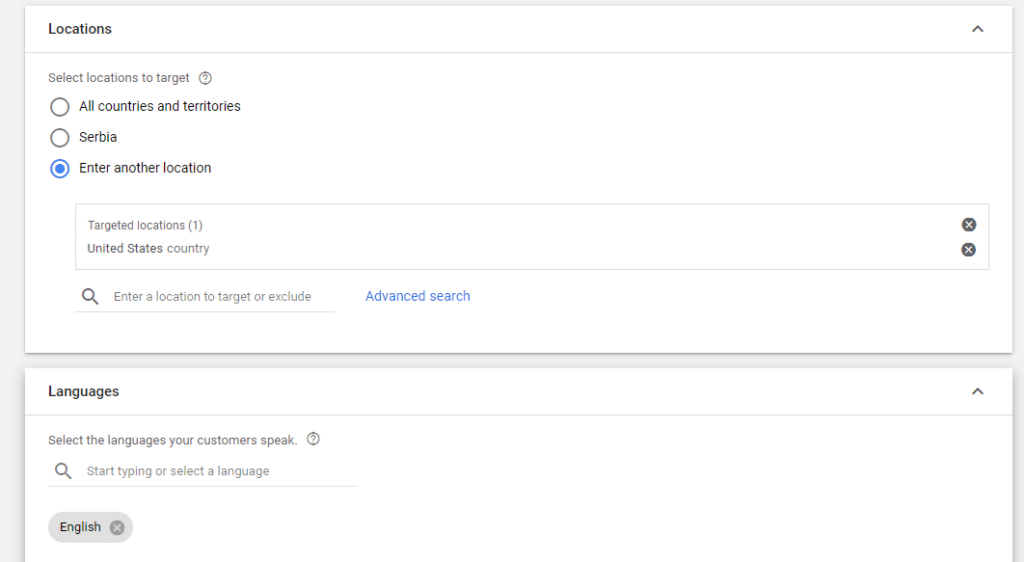 Then set bidding and your daily budget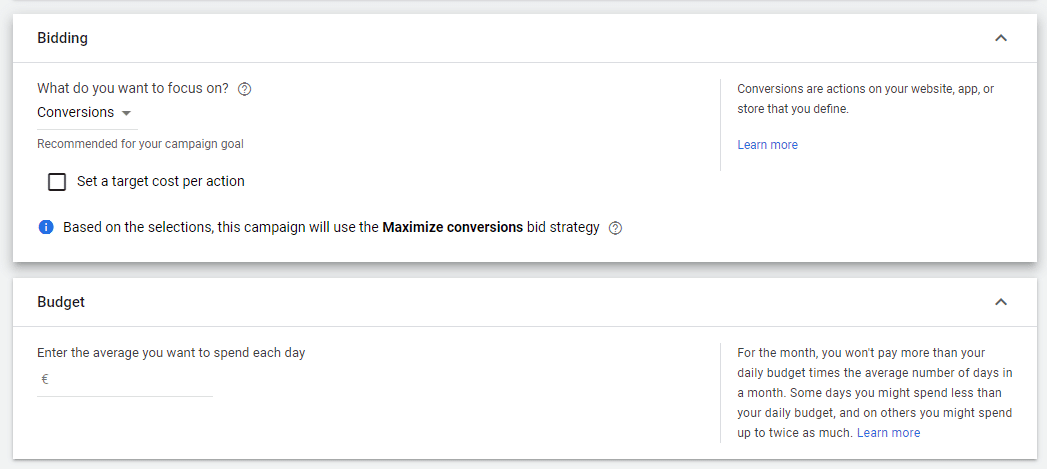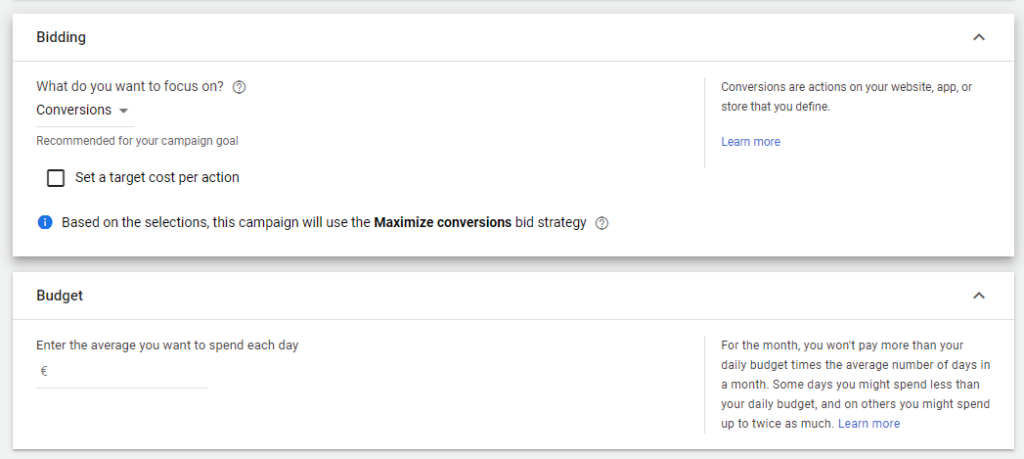 I recommend starting  with Maximize Conversions bid strategy to get the best traffic possible.
Next you can target interests and demographics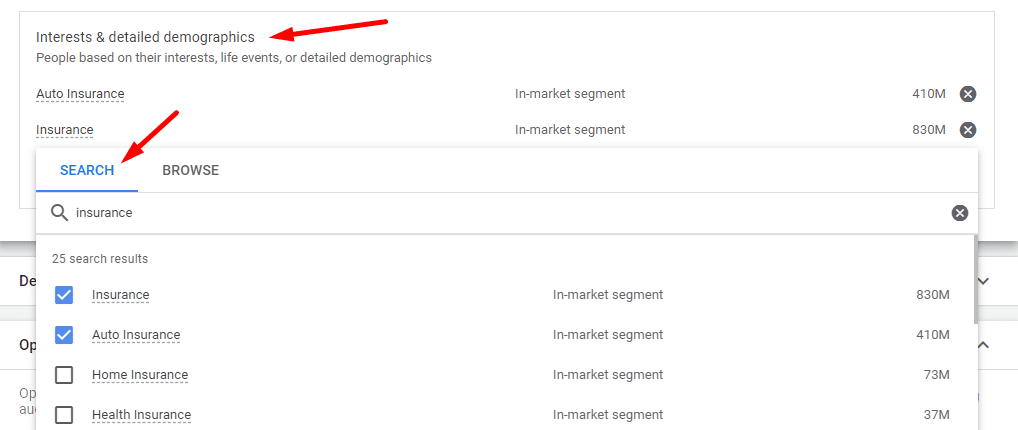 Based on the data I got from Clickdealer, I'm going to target the 35 and above age groups.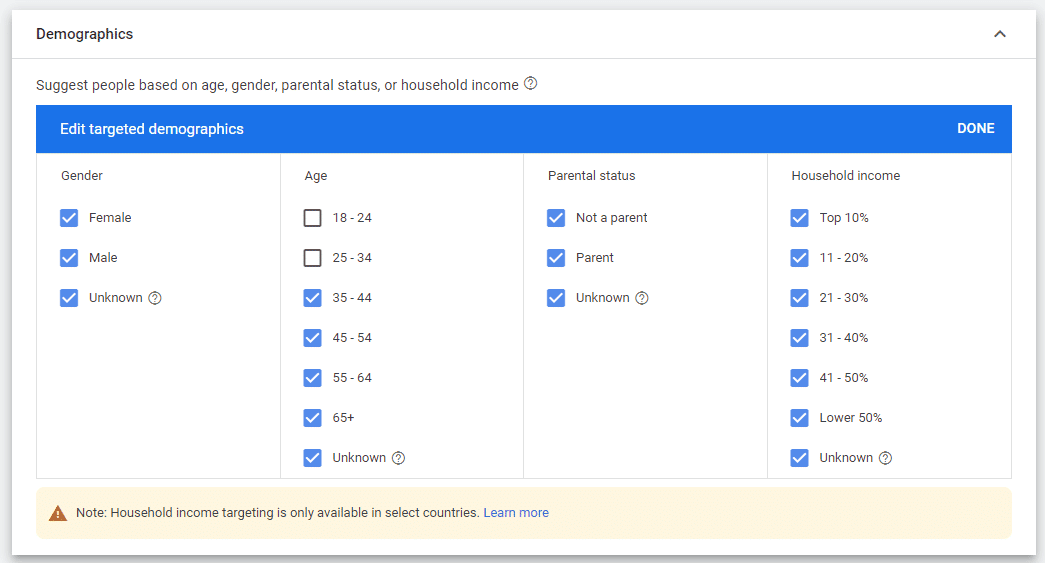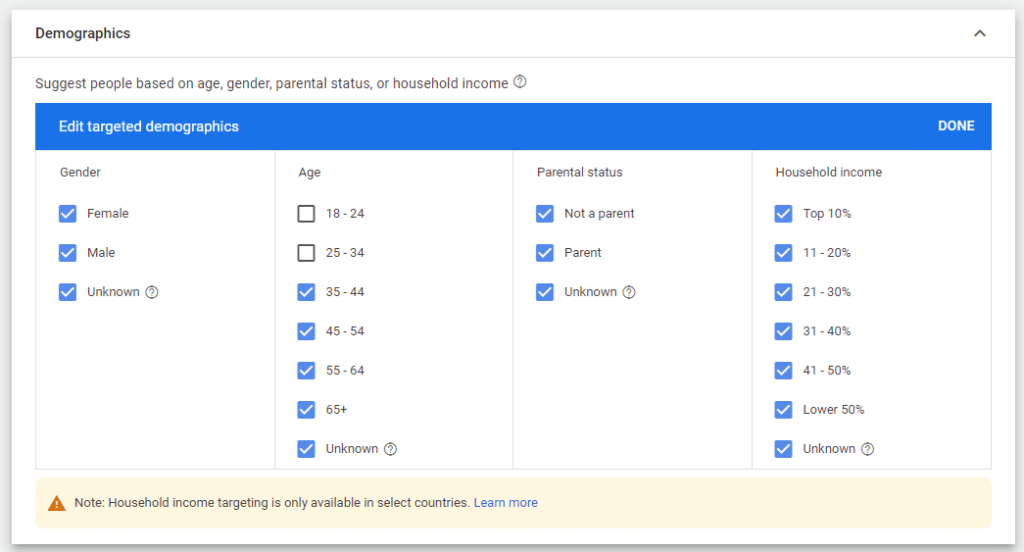 In the next step you need to create your discovery ads. First add your Final URL (landing page URL since we use no-redirect tracking) then upload your images, logo, and add your headlines and descriptions.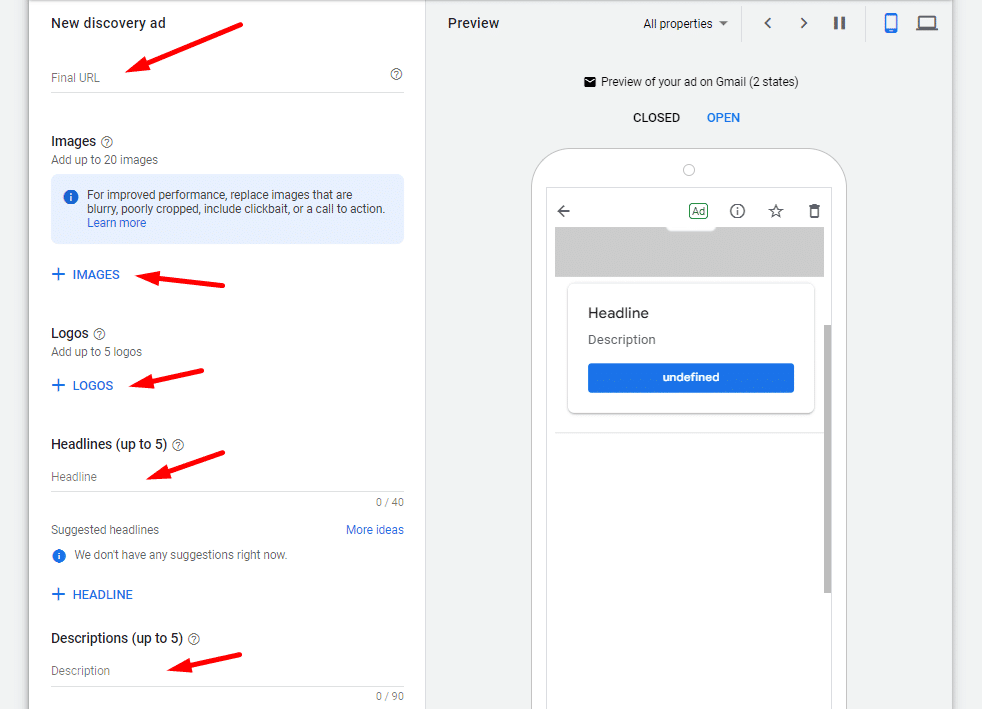 Then click on Ad URL Options, and copy the tracking parameters from your Redtrack campaign's Tracking Links section

and paste it in the Tracking template section of your Google Ads campaign.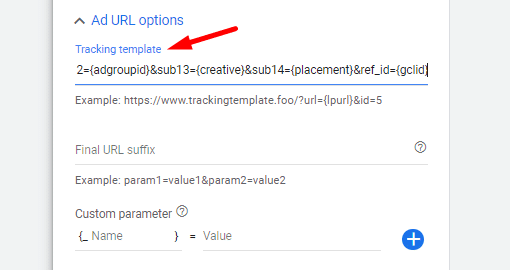 That's pretty much it, once you upload your ads, click submit and wait for the approval.
How To Optimize Your Campaign
Usually it can take 24-48 hours (depending on your daily budget) to get enough data before you can start optimizing. You'll need to keep an eye on your stats and optimize when you see any statically significant data.
You can start optimizing your creatives, I recommend starting with at least 5 different ad images and also different headlines so you can learn which combinations are working the best. 
Check the stats on your landing pages inside Redtrack. Analyze which one of your landers gives you the best results conversion rates and click through rates and cut the other ones.
Pay attention to your demographics, analyze your statistics, and observe which age groups, genders, devices and other factors are producing the best results, then adjust your campaign accordingly.
Create separate ad groups to test different targetings and scale the once that works the best.
Once you find the best combos try to scale as much as possible, you can also launch new campaigns using your winning ads and targeting to scale further.