Most affiliates are considering using Facebook to promote lead generating offers like refinance and mortgage. Which is good, but many of them forget about Google Ads or more specifically Youtube. 
We tested promoting lead generation offers on Youtube with 2 types of campaigns. Skippable in stream, and discovery ads. These types of campaigns work very well with lead generation offers.
So in this guide I'm going to show you how we run successful campaigns on Youtube, promoting mortgage offers from ClickDealer.
Choosing Offers
We know from past experience that ClickDealer has one of the best converting lead generation offers out there. We are working with them promoting all kinds of white hat lead gen offers.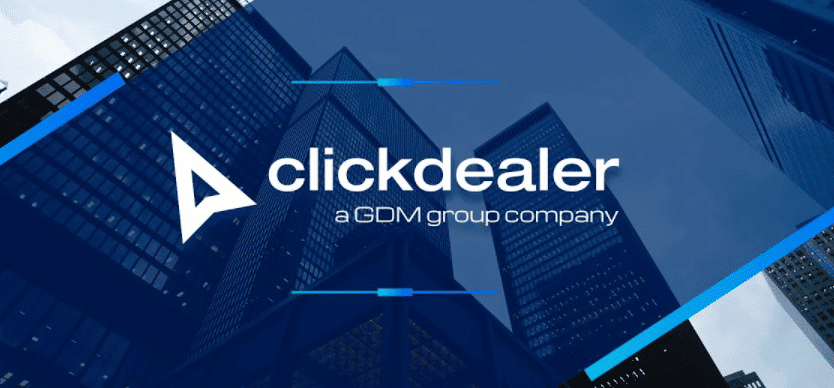 When it comes to choosing verticals and offers, I always reach out to my ClickDealer rep to make sure I get the best offers possible for my traffic. This time I want to run mortgage offers so I asked for the current best performing offer in the US.
My rep also included the best demographic for targeting which is:
Demographic: Homeowner
Age: 50+
Gender: Male+Female
So now I have my offer, I also have my targeting, now it's time to find some pre-landers for this offer.
Spying On Competitors
To find the best landing page for my offer, I always do a quick spysession with Adplexity to see what kind of landers are performing the best for my competitors.
I use Adplexity Native to find the best landers.
To get started I simply log in and search for the keyword ''Mortgage'' on landing pages

Next let's select the United States as target GEO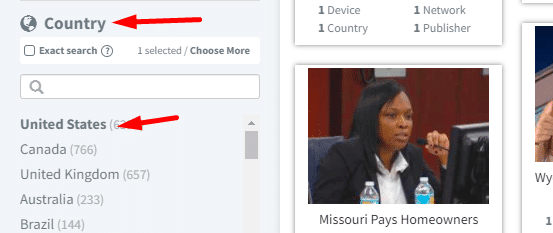 Then set the date filter to last 30 days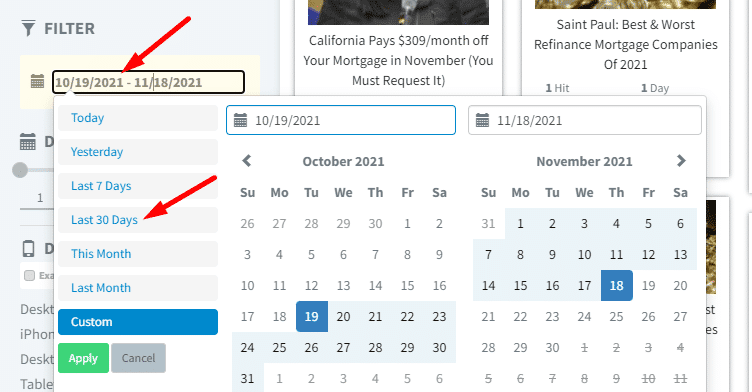 Then I sort the ads by the volume of traffic they receive to identify the best-performing landers.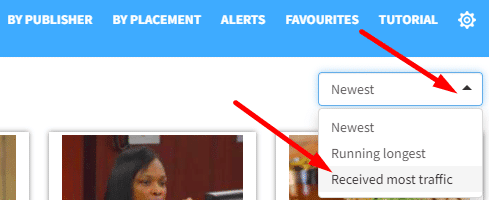 By doing this Adplexity will show us mortgage campaigns with the most volume from the past 30 days. Then I click through the first 5-10 results and select the best landing page I can find.
Right now this is the best performing lander I found: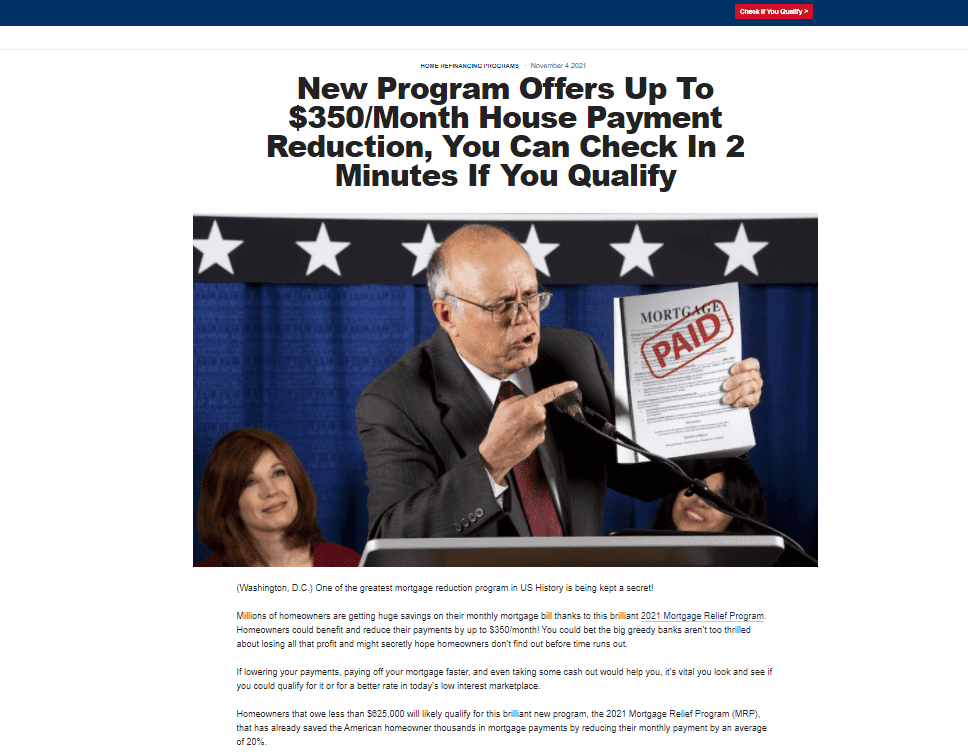 So I'm going to create a unique but very similar looking one for myself, and use that in my campaigns.
Once I finish editing my landing page it's time to set up tracking.
Setting Up Tracking With Redtrack
Redtrack is the #1 campaign tracking solution out there. They have all the tracking features you need for affiliate campaigns. They also offer a 14 day free trial, so you can try and see for yourself how good it is.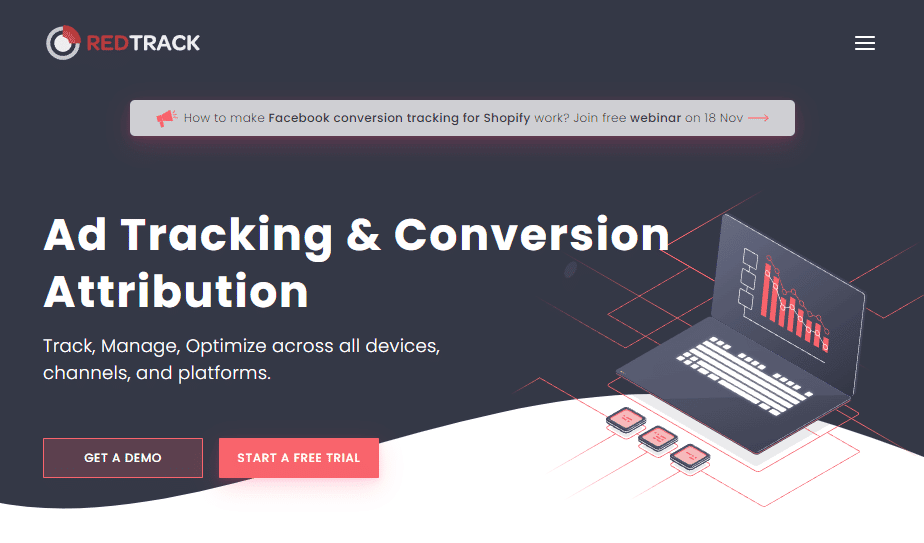 To get started, you must first add your Offers source, your Offer, Landing Page, and finally the Traffic source before you can set up a tracking campaign in Redtrack.
OFFER SOURCE
Select Offer Sources from the top navigation bar and click +New to add ClickDealer as a CPA Network (Offer Source).

Then select ClickDealer and click on the green Add button.

OFFER
After that, go to Offers and click +New, type in your offer name, select the offer source (ClickDealer) and add your unique offer link to the URL box, and click save.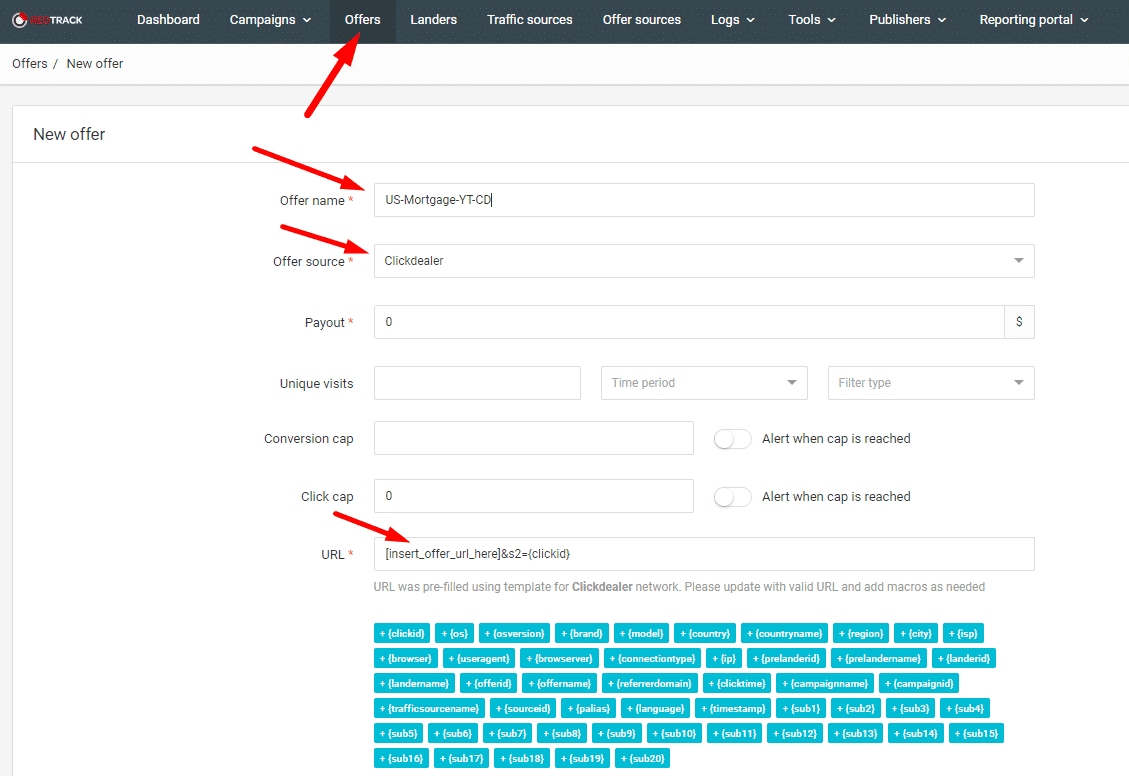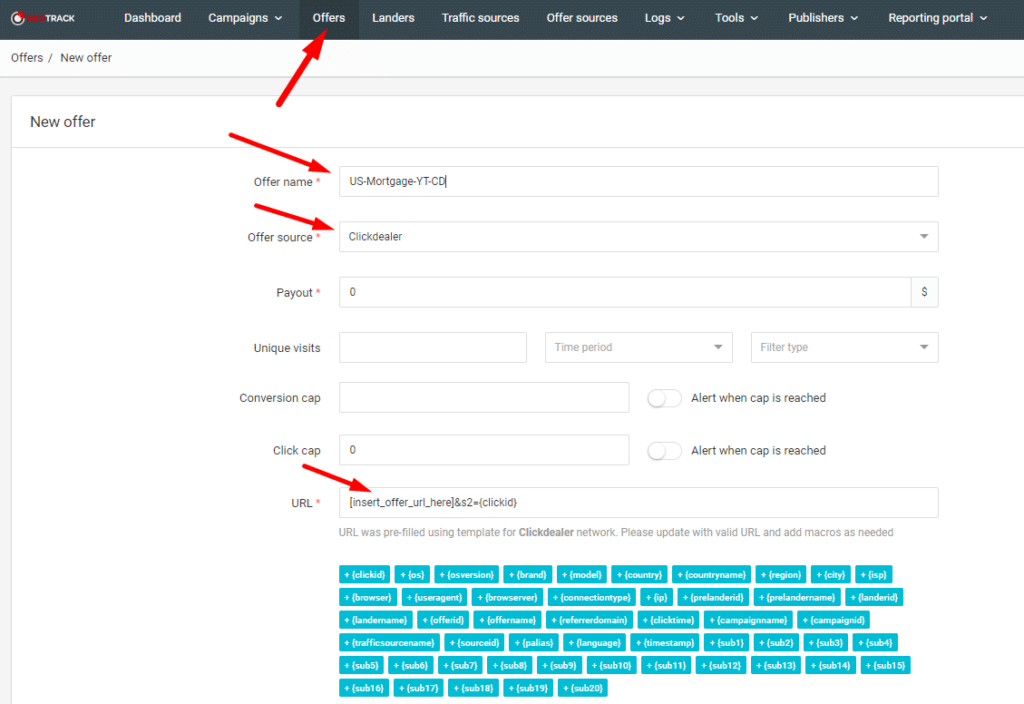 Simply replace "[insert offer url here]" with your offer link, and Redtrack will add the proper ClickDealer clickID parameter, which is s2=clickid. 
LANDING PAGE
To add your landing page, go to landers, select +New, then type in a name and the URL of your landing page.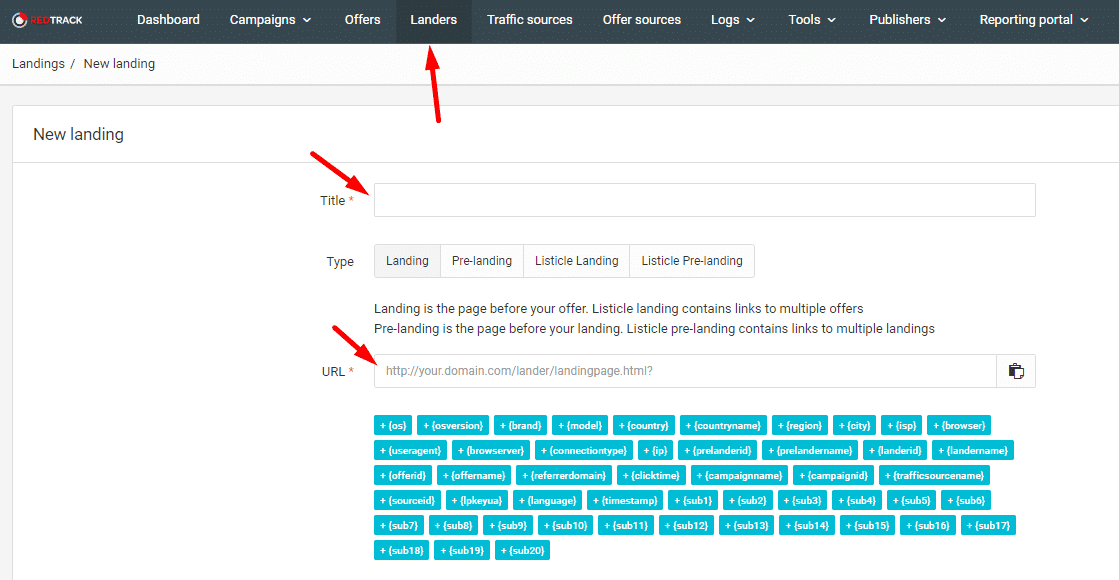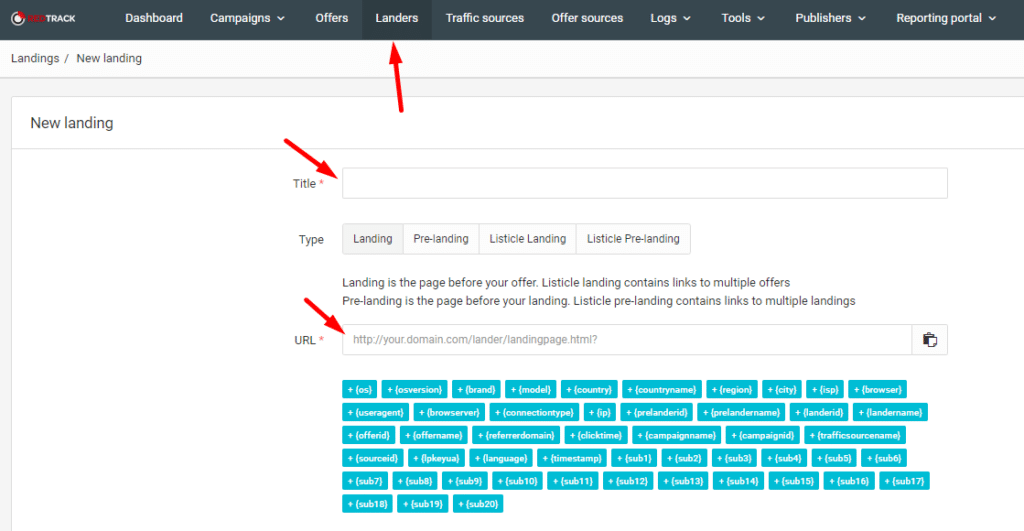 TRAFFIC SOURCE
Then you can choose your traffic source, which in this example is Google Ads.
Go to traffic sources, click add new, search for Google Ads, and choose the no-redirect tracking option.

Once it's done, it's time to create your no-redirect Redtrack campaign. From the top menu, select campaigns and then +New.  Then name your campaign, and select the traffic source (Google Ads in this case)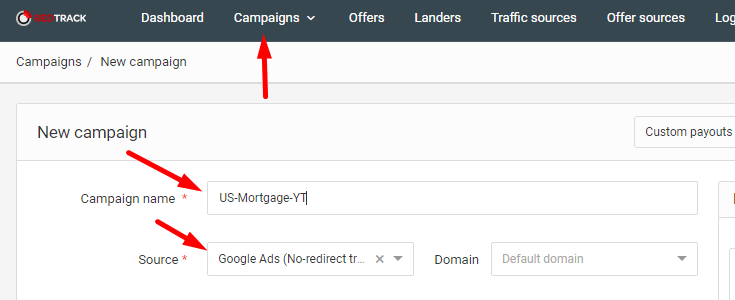 Next, in the funnel area, choose your landing page and offer, then save.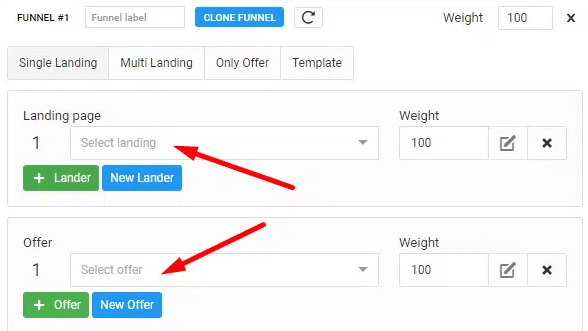 For this, we'll create a no-redirect campaign to ensure that it will work in Google Ads.
Unlike in a standard (redirect) campaign, you won't be using your normal Click URL as your end link:

Instead, you should choose No-redirect:

Then copy the no redirect script and paste it into your landing page's header <head> section.

After that, instead of using the Redtrack click url, you can use your default landing page URL as your final URL in Google Ads.
Google Ads Campaign Setup
As I mentioned in the beginning, we have tested Discovery and In-Stream ads on Youtube, and both work great for lead generation offers, so I'm going to show you how to set up both.
DISCOVERY CAMPAIGN
To launch a discovery campaign on youtube, create a new campaign, select Leads and pick Discovery Ads after that.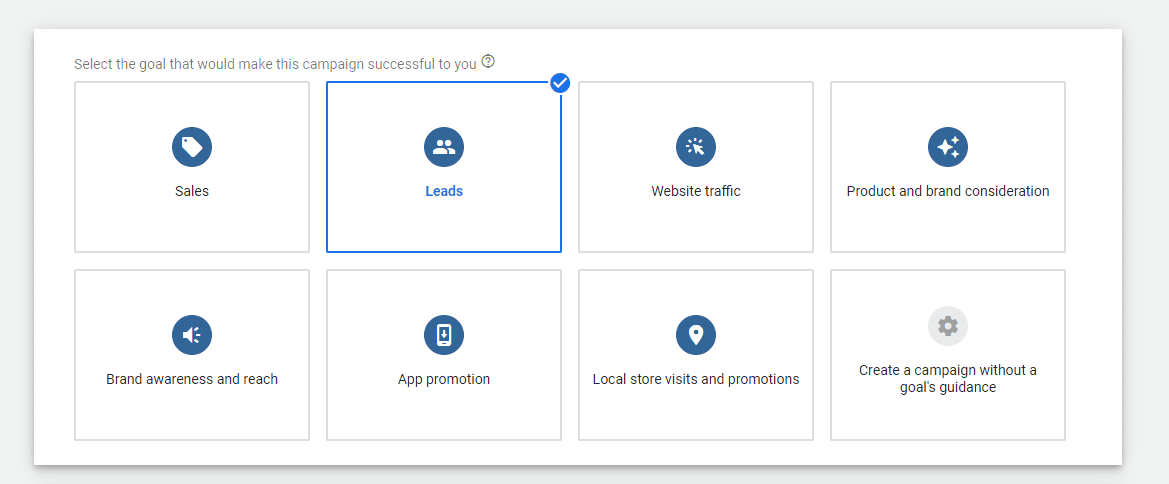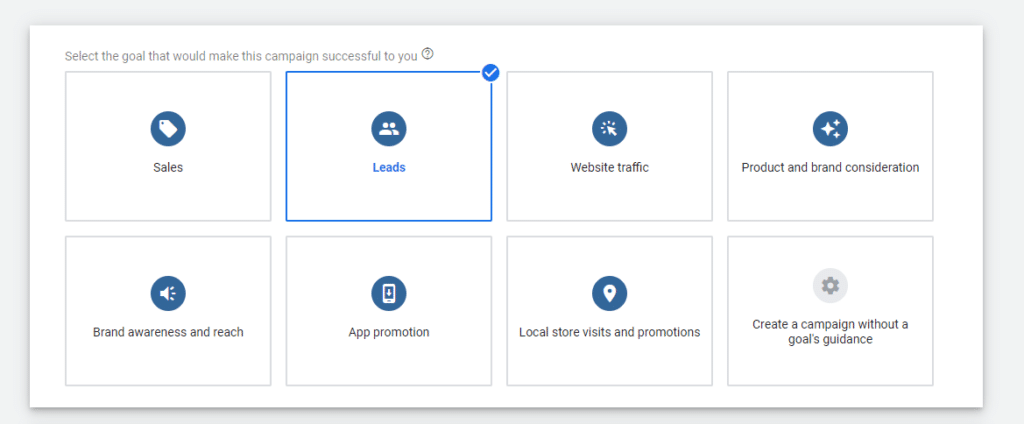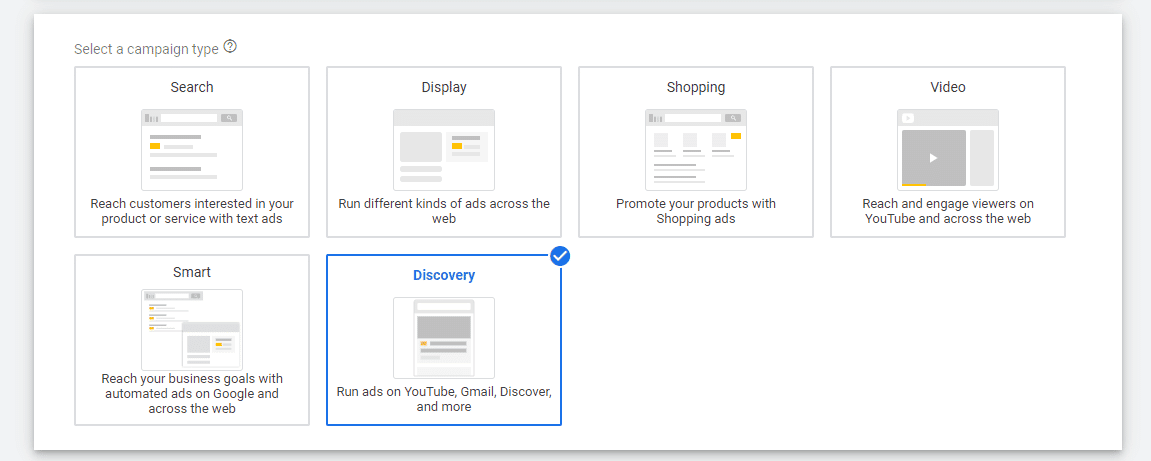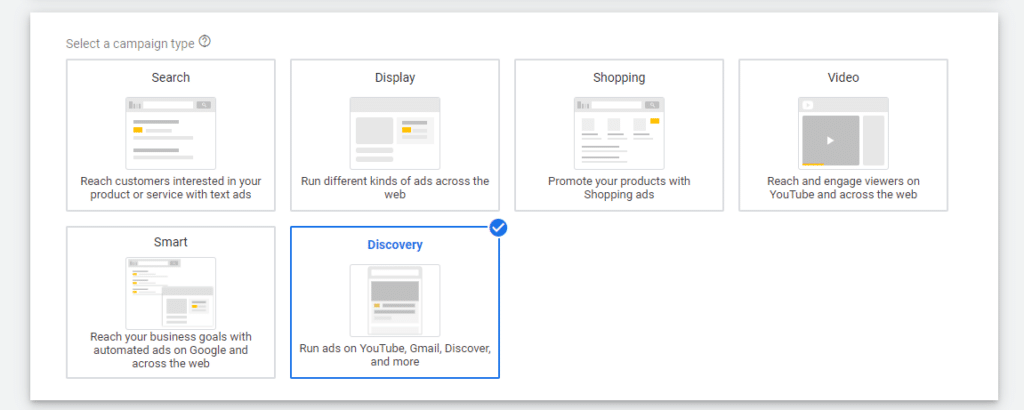 Then you should do keyword research with Google Keyword Planner and add your keywords to your target list so that your ads appear exclusively for those keywords.
For demographic targeting I'm going to target what ClickDealer recommended. 
Homeowners – Male+Female – 50+ age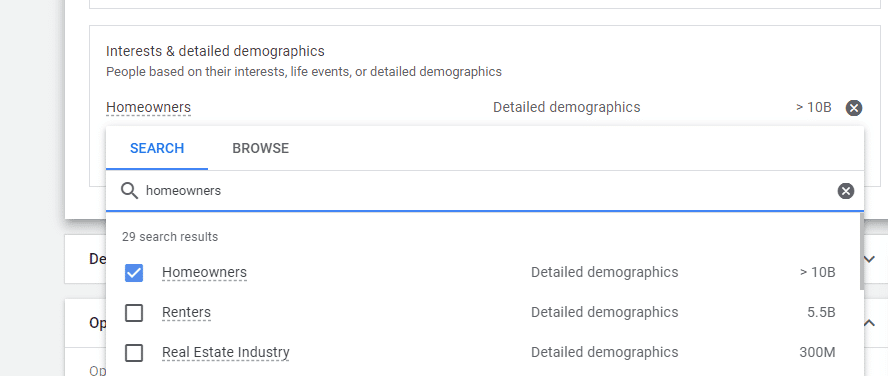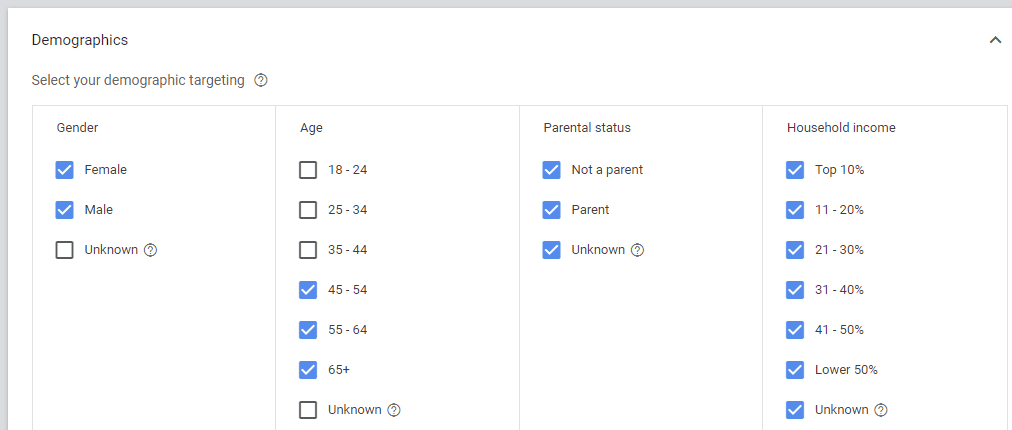 Targeting mobile or desktop depends on the offer you promote. For example if it has a long-form that needs to be filled out to generate a lead, just target desktop because it's difficult to convert on a little mobile screen, especially for the 50+ people we target.
SKIPPABLE IN-STREAM CAMPAIGN
To set up a Skippable In-Stream Ads campaign, click on a new campaign, select Leads, and then Video.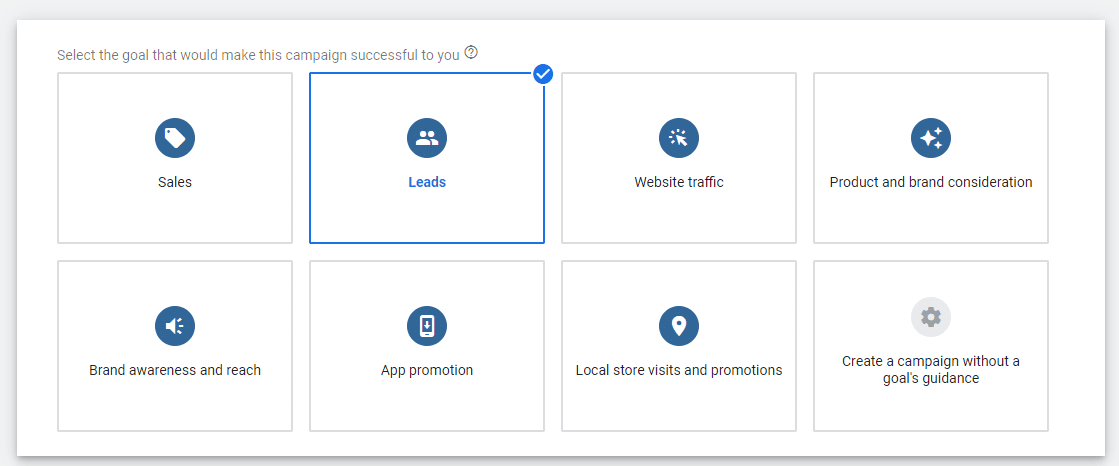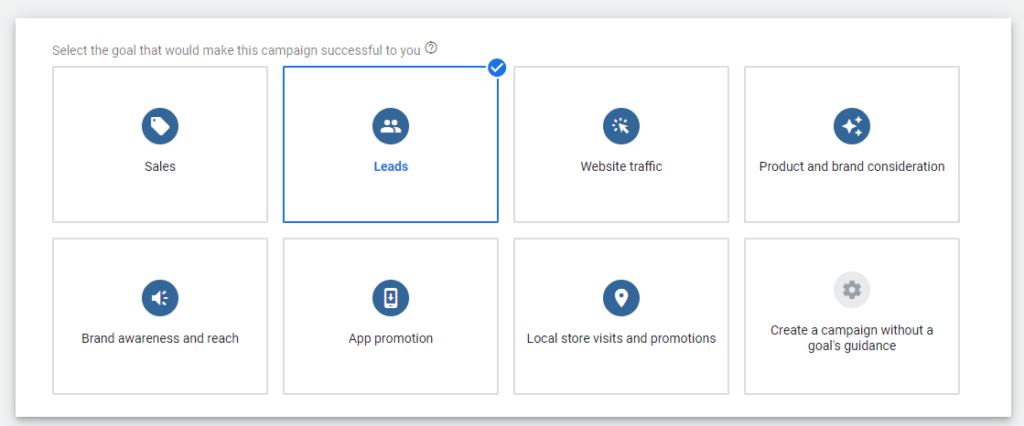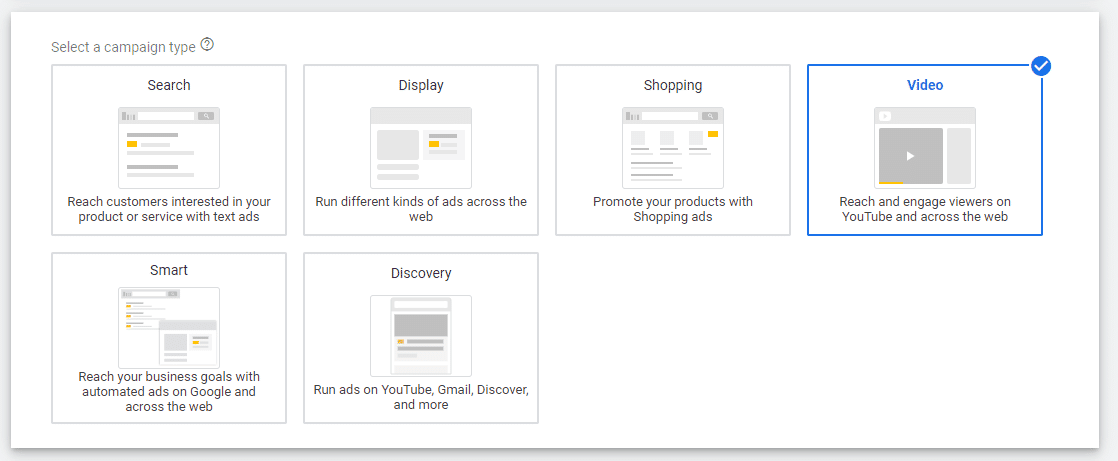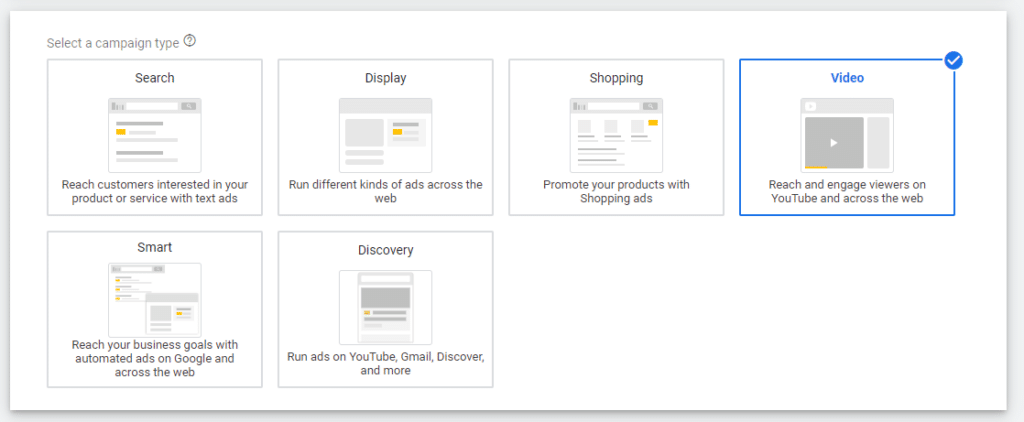 Then give your campaign a name, choose a bidding strategy, and choose your daily budget.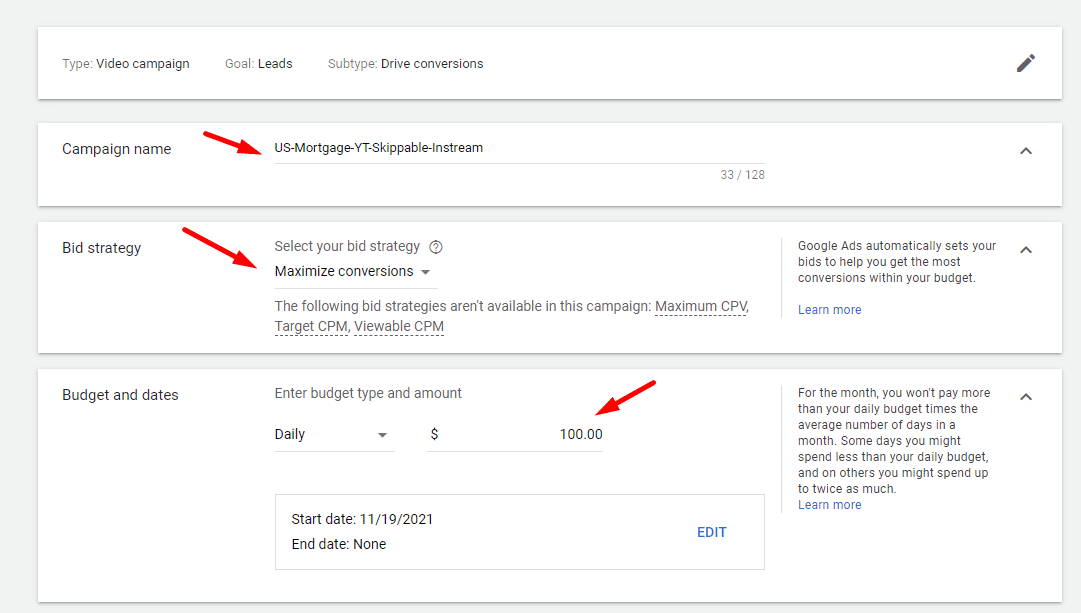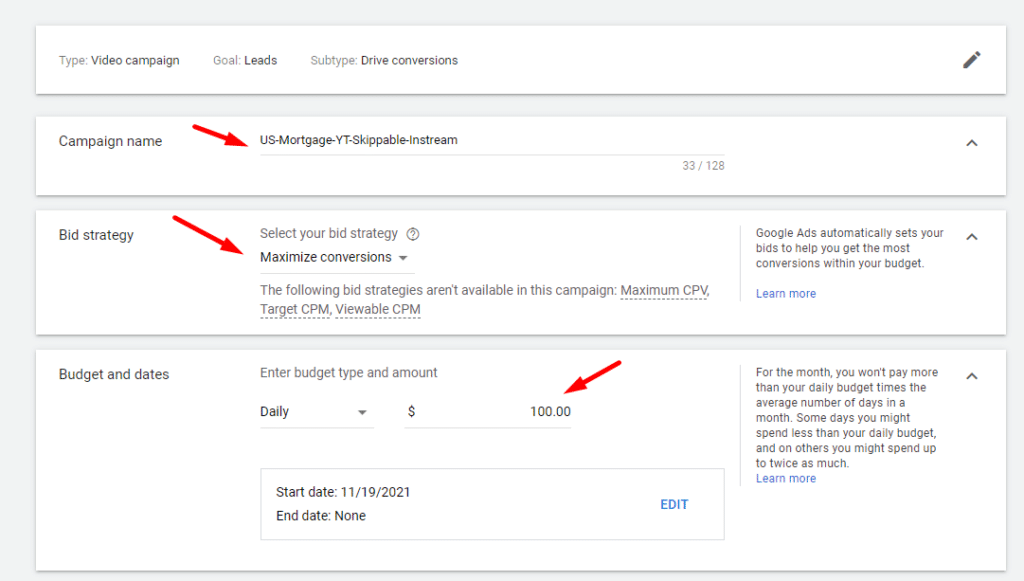 Next I select the United States as my target geo


For demographics I use the same settings as in the previous discovery campaign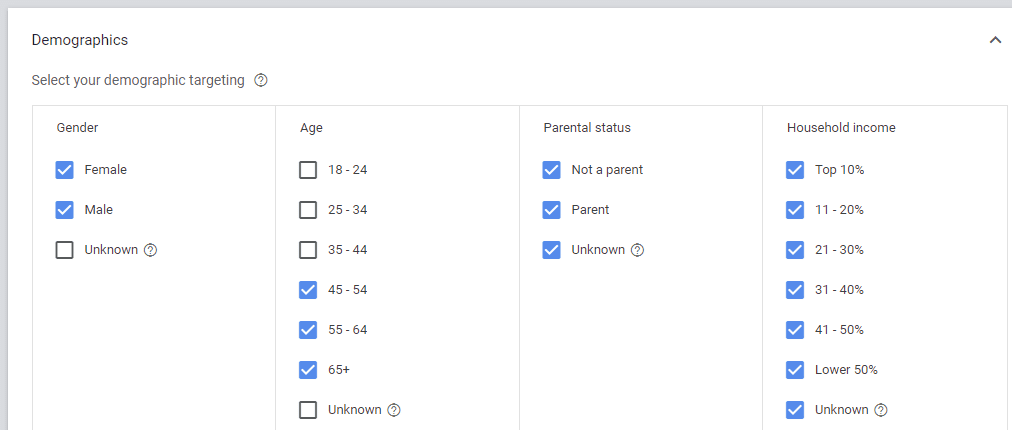 For device targeting I exclude TV screens and tablets. It's very unlikely that people will sign up or fill out a leadgen form on a TV screen.

Next for this campaign, I'm going to target my keywords list only (from the previous discovery campaign)


Then once I finish the campaign setup I will launch another campaign targeting the top relevant Youtube channels only. So I will do research to find the best channels that are relevant to my niche, and target those only.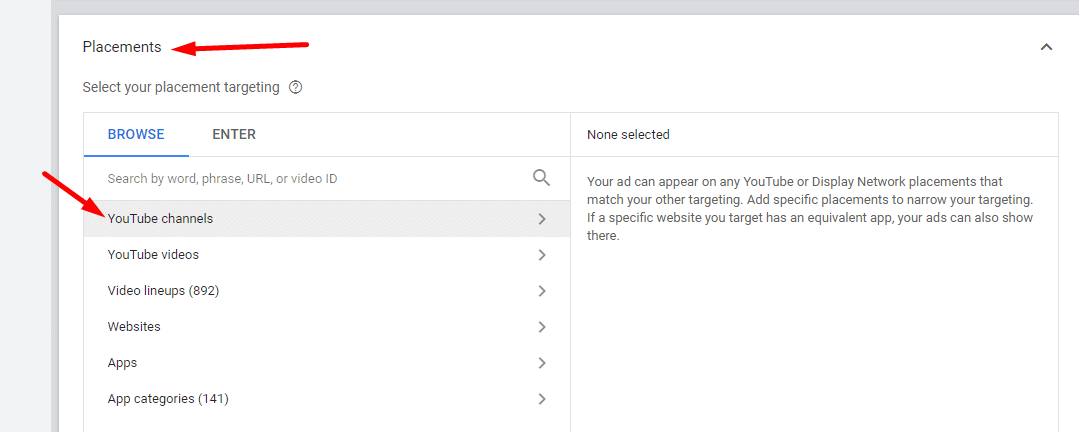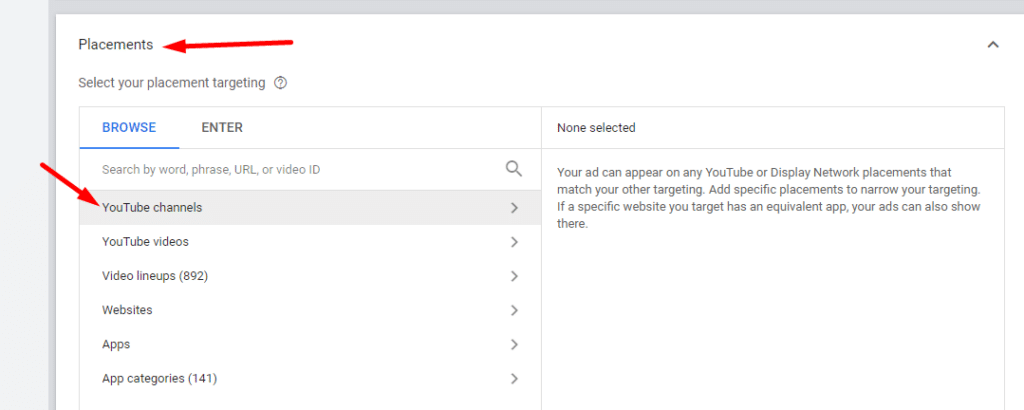 Then we need to upload our video ad on Youtube, and paste the URL in the Youtube Video box section.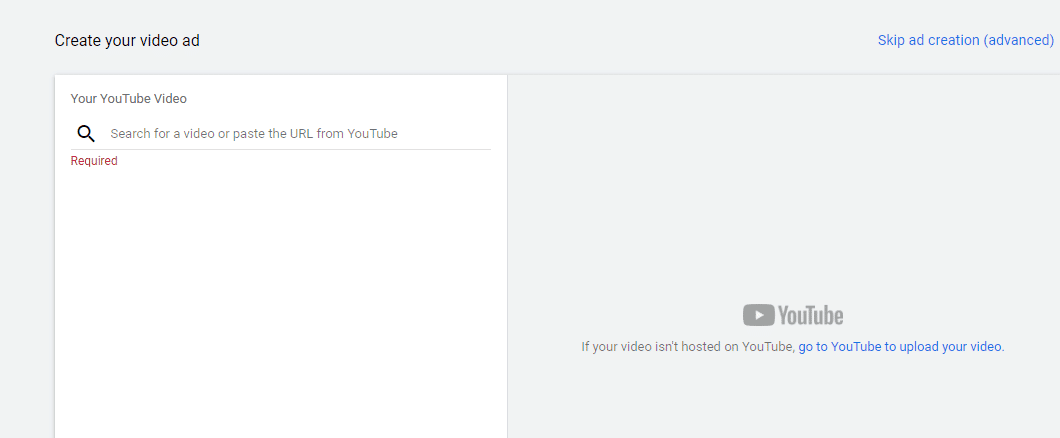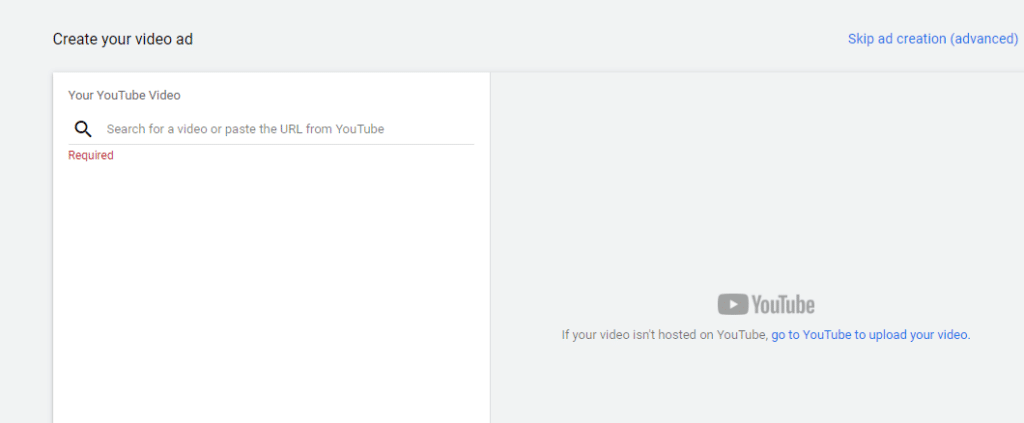 Next you can add your final URL, your ad texts and call to actions, submit, and that's pretty much it.
Optimising Campaigns
It usually takes 1-2 day (depending on your daily budget) before you can start optimising. You'll need to keep an eye on your numbers and optimize when you've received enough traffic.
I recommend starting with at least 5 different advertisements for the discovery campaign so you can compare them and optimize based on which ones are doing the best.
Also, look at the performance of the placements to identify where your traffic is coming from, and eliminate those that aren't doing well.
You should also pay attention to your demographics, analyze your statistics, and observe which age groups, genders, and other factors are producing the best results, then adjust your campaign accordingly.
Once you find your winning combo, you can start new campaigns targeting only your winning placements, keywords, demographics etc. and scale as much as you can.